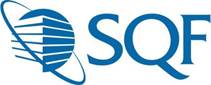 At Professional Produce, Food Safety is our number 1 priority. We are recognized under the Global Food Safety Initative (GFSI) with our SQF level 2 certification. We continue to improve on food safety practices and make sure that we continue to innovate and remain leaders in the food safety arena.
Click here to view USFDA Recalls, Market Withdrawals, & Safety Alerts
We follow the food safety guidelines with uncompromising detail, and no corners will be cut when dealing with your order.
Check out our Packaging methods and Logistics to learn more about our safety precautions.
Packaging
Logistics
Or view our Certifications
SQF Certificate of Registration
USDA GAP and GHP Certification
Please contact our Logistics Manager to request any "Clean Air Trucking" certifications that you may require.
 
If you have any questions please feel free to email: foodsafety@profproduce.com. Thank you!