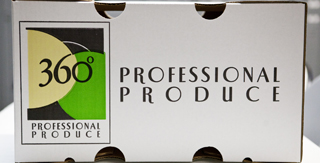 Professional Produce offers many different types of food services to further cater to our clients' specific needs. These amenities include, but are not limited to:
24 Hour Distribution– Our warehouse is open 24/7 in order to fulfill our clients' needs at any hour of the day.
Contract Pricing– We are capable of offering our customers contract pricing. This gives us the ability to do year round, half year, monthly, and additional set pricing depending on quantity.
National Chain Pricing– Here at Professional we have the ability to offer companies chain pricing for their stores across the country. This will rely on various factors including location, amount of stores, etc.
Processing Pricing- Additionally, we are able to provide our customers with daily quotes of freshly processed produce. These items include slab onions, shredded lettuce, sliced apples, and more.
By offering our clients these various types of pricing and distribution options, we make sure that we can fulfill any necessities a client of ours may demand. This is something that we at Professional Produce pride ourselves on and are an integral part of why many companies feel like they can always turn to us.